Enabling 56 Gbps electrical performance, ExaMAX® Vertical Headers & Right-Angle Receptacles meet industry specifications including PCI Express® and Ethernet, and feature a reliable two-point contact system on 2.00 mm pitch. Guide / power modules also available.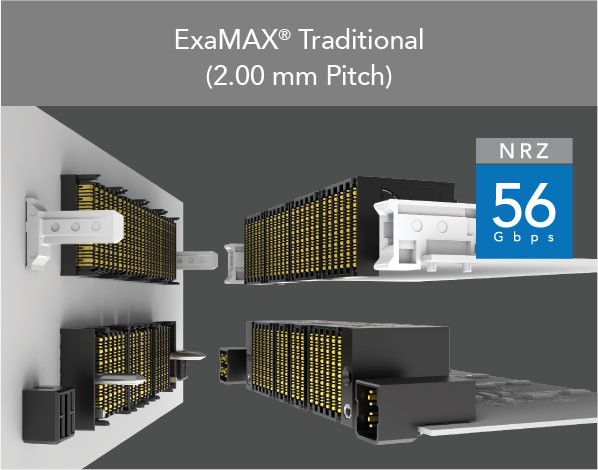 ExaMAX® Direct-Mate Orthogonal Headers and Right-Angle Receptacles on 2.00 mm pitch eliminate the need for a backplane / midplane, decreasing the number of connectors needed, while improving airflow and shortening the signal path for enhanced signal integrity.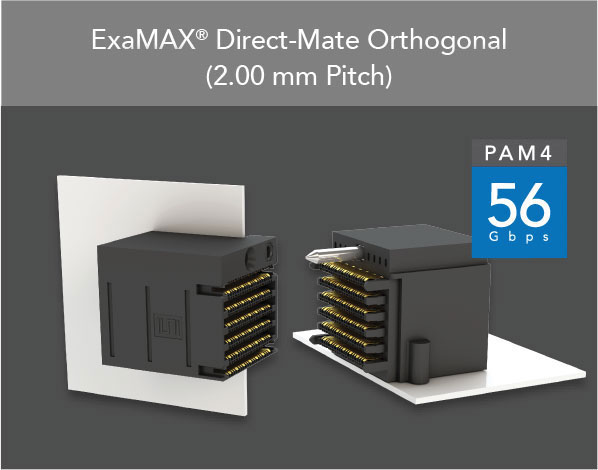 The ExaMAX® High-Speed Backplane Cable System leverages Samtec's Eye Speed® Ultra Low Skew Twinax Cable technology for improved signal integrity, increased flexibility and routability. The system is highly customizable and helps reduce cost with lower layer counts.